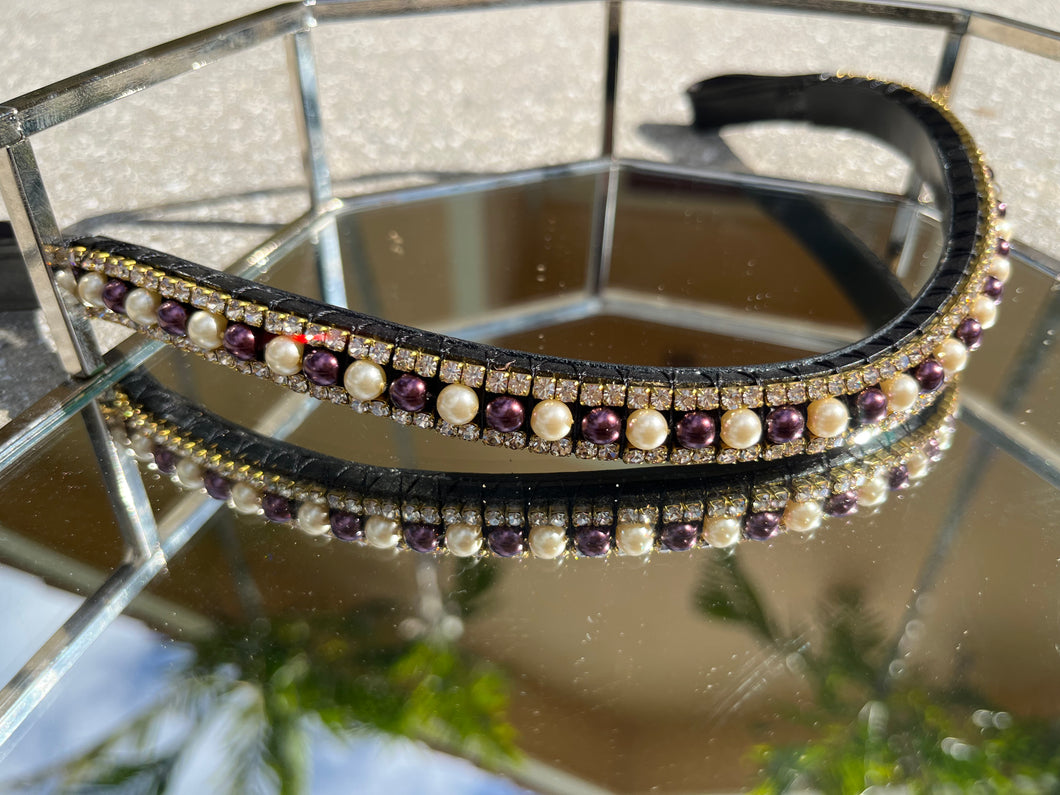 Aubergine and Cream pearl and clear crystal browband
Regular price $124.00 Sale
Pearl and crystal browband in gorgeous aubergine and cream pearls and clear crystals. Subtle yet different to catch the eye in the competition ring. 
Preciosa pearls and crystals 6mm aubergine and 3mm clear in gold cup chain. 
Sedgwick English leather and Smooth english leather backing for easy clean. Loops are 1.5" to accommodate all bridles. 
All browbands are handmade.
Size: Cob
If you would like this design in a different size please email us. 
Related Items