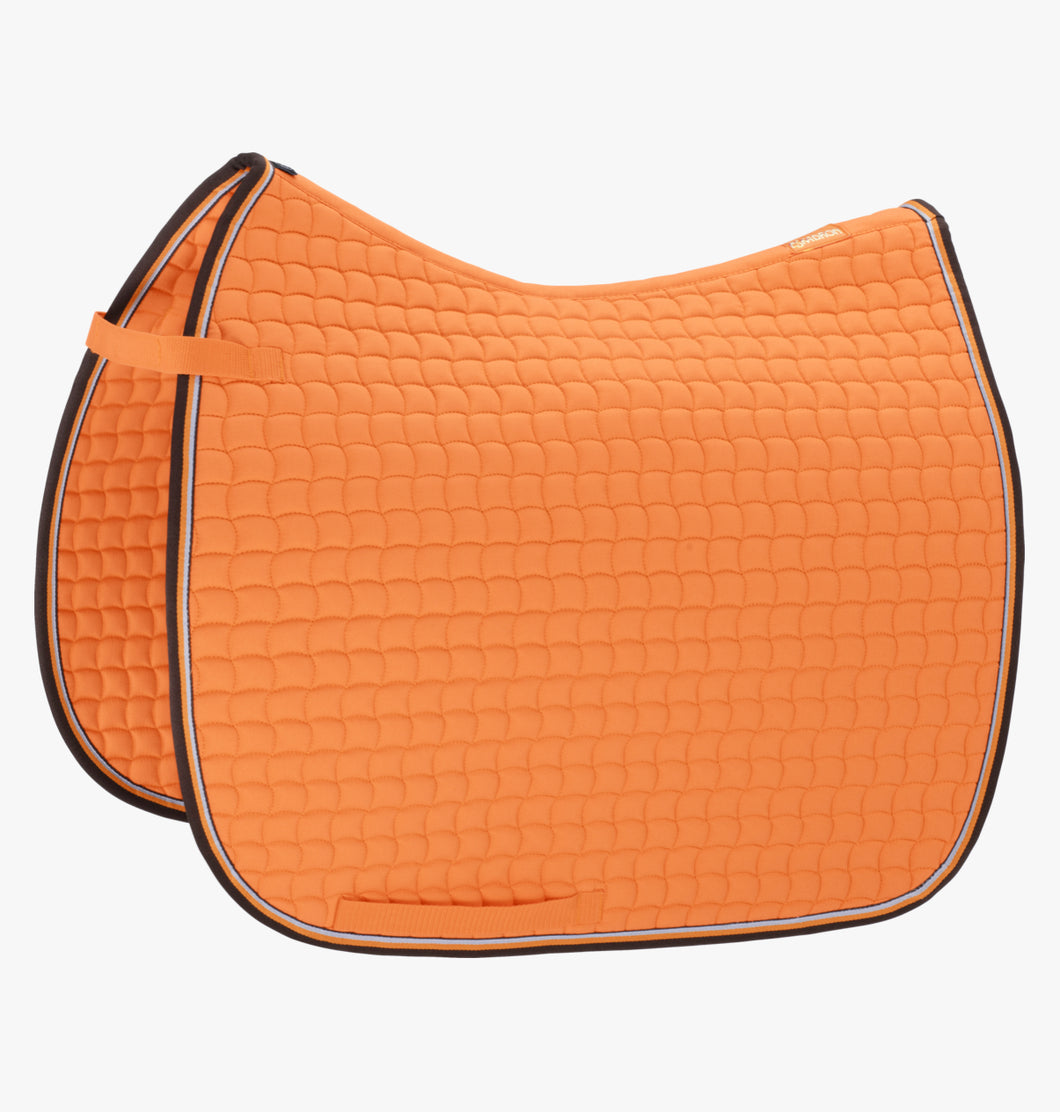 Eskadron Classic Sports Cotton Dressage Pad FS20
Regular price $90.00 $49.00 Sale
A cotton saddle cloth with quilt design. An attractive quality saddle cloth in the starter price class. The outer fabric as well as the inside are made of 100% cotton. The inlay of foam material makes it inherently stable. With beautiful contrasting trim
Made to Eskadron's high standards as always.
Limited Edition
Size: Dressage (Spine 23"- Drop 22")  
        Pony (Spine 21" - Drop 20")
Colors: Papaya
THERE IS NOTHING WRONG WITH THIS PAD, IT IS JUST A DISCONTINUED COLOR. 
THIS IS A CLEARANCE ITEM. ALL SALES ARE FINAL NO RETURNS. 
ITEMS MAY BE SHOP WORN, MISSING PARTS OR JUST DISCONTINUED. 
Please feel free to email us for a more complete description.
Related Items