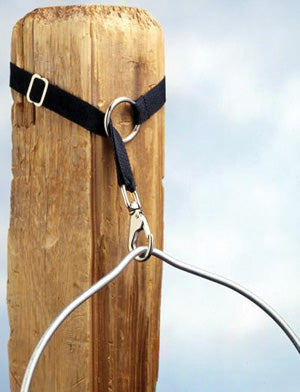 Shires Useful Bucket Strap
We love this bucket strap for shows where it is not possible to use screw eyes to hang water and feed buckets. Just wrap around the bars of the stall and hang the buckets. They are also great for hanging haynets, fans, bridle hooks can be hooked to them also, pretty much anything can be hung from them!
This is one of our favorite products to take to shows and on overnight trips!!
Remember, for safety turn all snaps with the openings toward the wall!
Bucket Strap to make it easy to elevate a bucket even if existing fixings don't allow. Color: Black
Item No. 398
Related Items