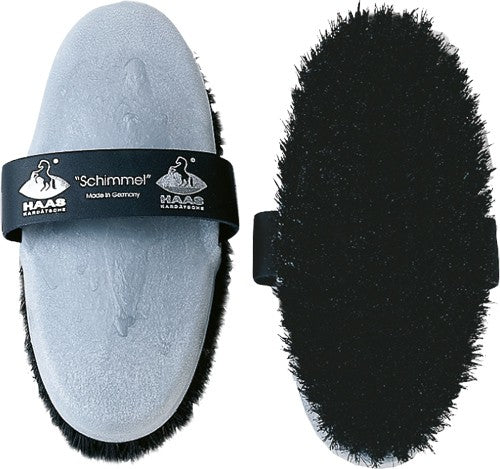 Haas Schimmel (White Horse) Brush
Regular price $16.00 Sale
Schimmel
Special card brush "Schimmel", impresses with its strong palm fiber bristles and is particularly ideal for cleaning gray horses or multicolored horses with white spots.  Stains can be removed with this stiff brush almost effortlessly.

A special brush with a mixture of tight, strong coconut fibers. Particularly useful for the grooming of gray or white horses. Excellent for stubborn stains.
Expertly manufactured in Germany.  
Related Items