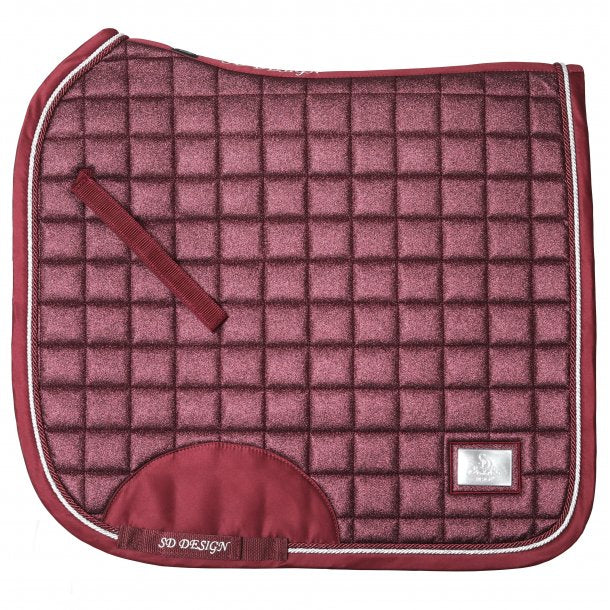 SD® HOLLYWOOD GLAMOROUS DRESSAGE PAD
Regular price $90.00 $40.00 Sale
We love glitter and sparkle! And with our new Hollywood Glamorous Collection we have gone all in, on glitter! The entire saddlepad is made out of the most amazing and sparkling fabric you can imagine. The pictures does not do them justice at all!


This is not "just" a glitter saddlepad. We have designed a top quality saddlepad, with the technicality of the fabric and shape of the saddlepad in mind. The inside is made in soft and unique High IQ Cool Comfort fabric, which is sweat- and heat transporting. The shape of the saddlepad is anatomic and stays put during riding and do not lay pressure on the withers.



The girthstrap is with velcro and opens easily when you remove the girth.



Wash 30 degrees C, no spin and wash inside out. Stretch after washing.
THIS IS A CLEARANCE ITEM. ALL SALES ARE FINAL NO RETURNS. 
ITEMS MAY BE SHOP WORN, MISSING PARTS OR JUST DISCONTINUED. 
Please feel free to email us for a more complete description.
SIZE: PONY DRESSAGE
Related Items