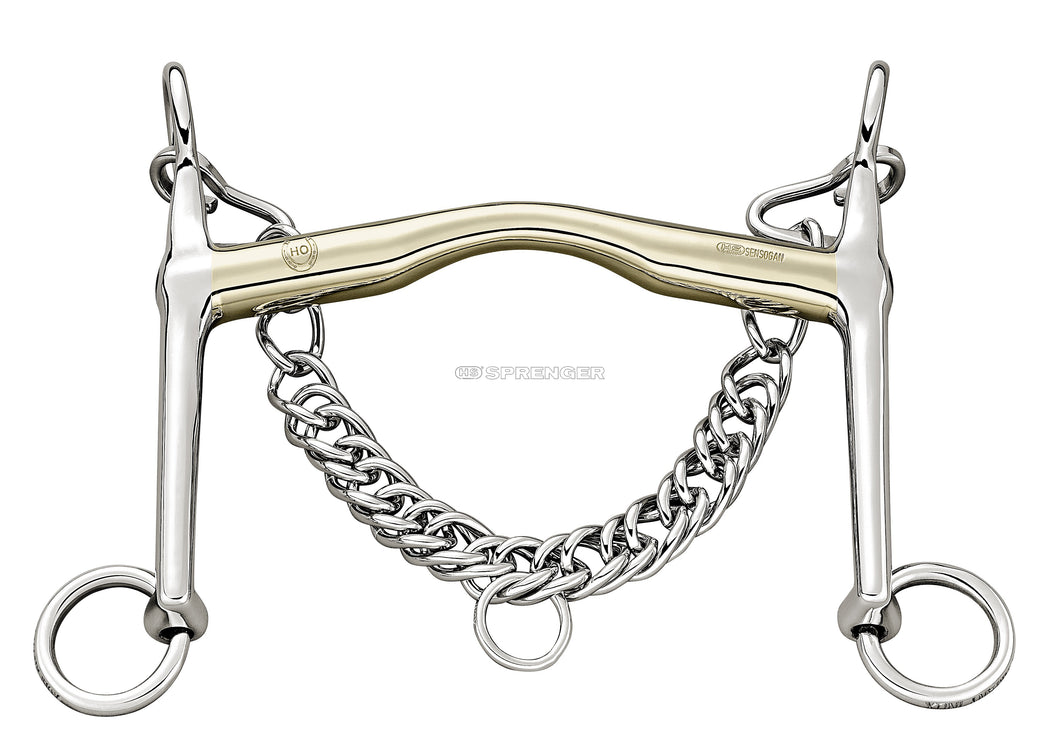 HERM SPRENGER HO WEYMOUTH 12mm
Regular price $476.00 $449.00 Sale
This unique Weymouth with its slanting mouthpiece and a smooth, rounded port is angled forward and has fine distribution of pressure on the tongue. The bit takes advantage of the exceptional sensitivity of the tongue ensuring precise rein aids. Suitable for horses that dislike tongue pressure. 

Brilliant for introducing a horse gently to a Weymouth bit. The slanting mouthpiece encourages the harmony between the rider's hand and the horse's mouth providing a relaxed and secure contact to the Weymouth.

Less rein action needed as it is more direct due to the short cheeks. Sensitive rider hands are therefore important.
 Short 5mm Shanks and a 12mm mouthpiece for the comfort of your pony.
Item No. 42172
Size:105mm/ 4.1/8"
         115mm/4.5"
          125mm/ 5"
 Bits are unable to be returned unless they have been purchased with the Bit Rental Program option. (See Bit Rental Program for terms and conditions).
Related Items