Shop our collection of bridles, girths, bits, boots & wraps, saddle pads, apparel for the rider, and more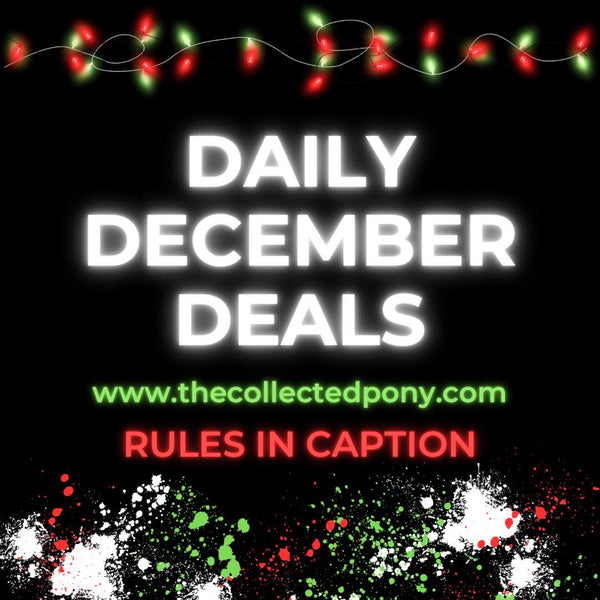 FLASH SALE INFO
It is time for our DAILY December Deals! That means every day in December, we will have a different product (or products) on a surprise sale! 🎄🎄🎄SOME NOTES: ⭐️⭐️NOTES⭐️⭐️All the sales will be revealed once you enter the code at checkout (at which point you can continue with your purchase or exit)! This is not to "trap" anyone; it's what our suppliers will allow so we can continue to bring you your favorite goodies! ⭐️We have limited stock of everything! We cannot hold Flash Sale products, and we apologize if your size is already sold out when you go to purchase it!⭐️No returns or exchanges on anything bought on a Flash Sale! Happy shopping everyone!!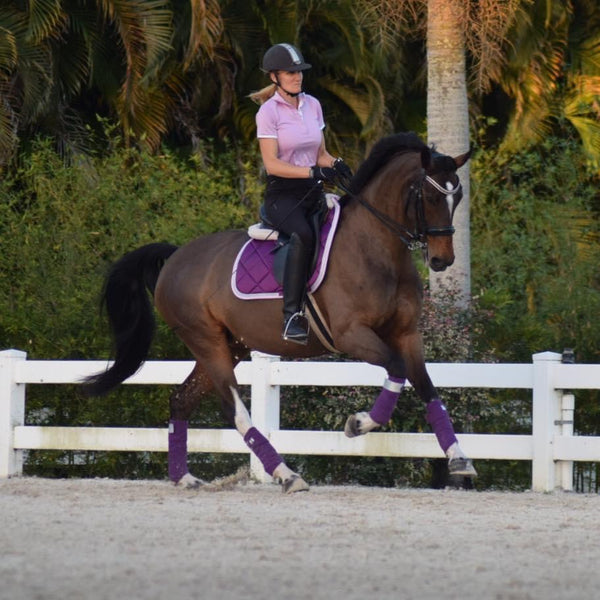 New Items
We are continuously getting wonderful new products in stock for you! Be sure to like and follow us on Instagram and Facebook to stay updated on the latest additions to our inventory.
New Items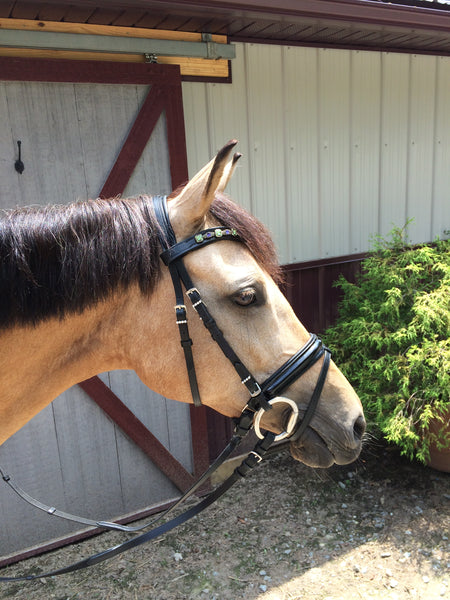 Size DOES matter!
Did you know that the ring size on your pony's bit does affect bridle fit? This picture shows a bit with a 70mm ring, which is too big for Cinderella's face.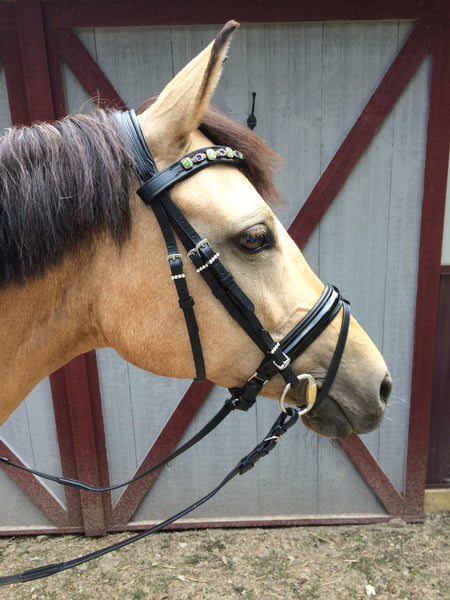 This picture shows a bit with a 45mm ring, which is more appropriate for Cinderella's face. We have carefully selected bits with your smaller dressage partner in mind.
Bits