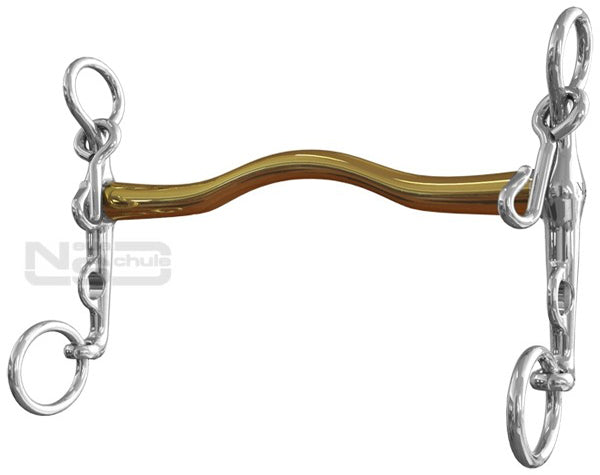 Neue Schule Slimma Weymouth
Regular price $0.00 $377.00 Sale
Gives a good lifting action without upper palate interference. A very unobtrusive design that sits well back in the mouth over the thicker, less sensitive part of the tongue. The "Slimma" mouthpiece incorporates a wide low tongue bridge designed to eliminate any chance of upper palate interference whilst leaving much more space for the bradoon – hence a thicker bradoon is an option for a horse that is tentative into the contact.
Mouthpiece is 14mm and the bit has a 5cm shank.
 Item No. 8015-5FV                                                                                  
Sizes: 4 ½"
          4 ¾"
           5"
           5.25"
           5.50"
           5.75"
Bits are unable to be returned unless they have been purchased with the Bit Rental Program option. (See Bit Rental Program for terms and conditions).
Related Items