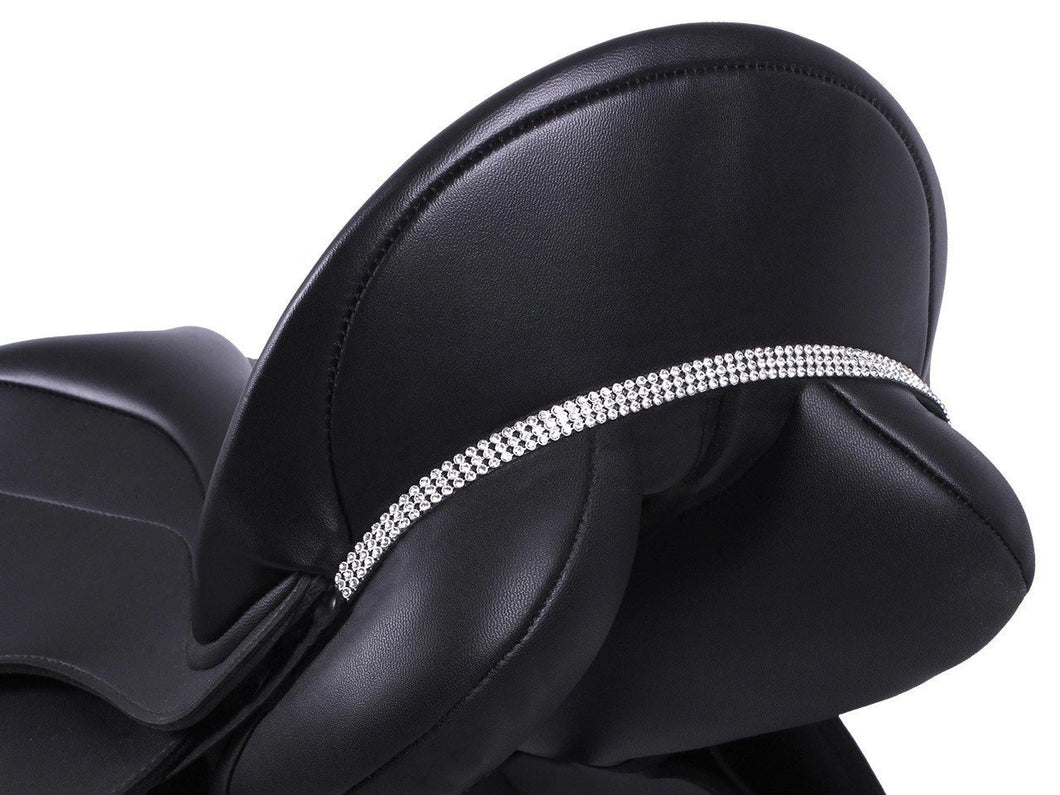 QHP Saddle Jewel Madelon
Regular price $26.00 Sale
Decorate your saddle with a little bling with these saddle jewels. Easy to attach by sliding the loops around the saddle flaps.
Saddle jewel to decorate the cantle of a saddle
Can be attached by sliding the elastic loops around the bottom saddle flaps
Fabric covered with two rows of silver rhinestones
Adjustable loops
Matching boot clip available.
Item no. 7158
Size: Full
         Pony ( for saddles 16" and under)
Related Items