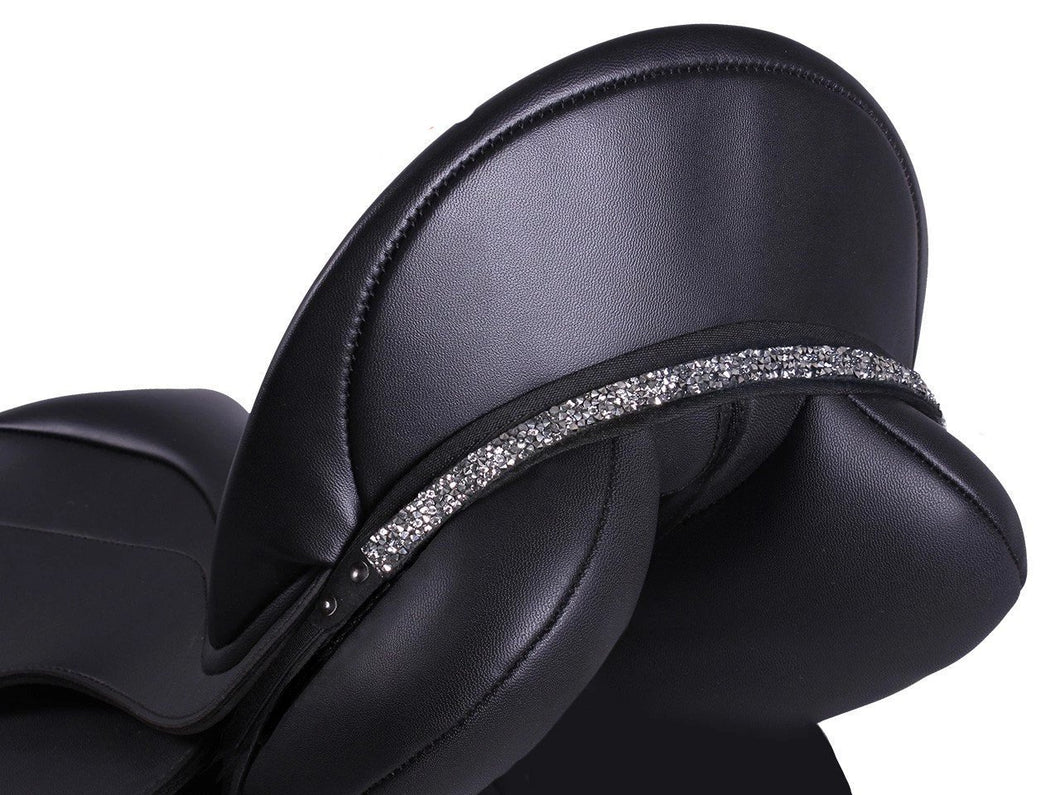 QHP Saddle Jewel Lupine
Regular price $26.00 Sale
Decorate your saddle with a little bling with these saddle jewels. Easy to attach by sliding the loops around the saddle flaps.
Saddle jewel to decorate the cantle of a saddle
Can be attached by sliding the elastic loops around the bottom saddle flaps
Fabric covered with scattered grey rhinestones
Adjustable loops
Finish the look with matching boot clips, spur protectors, belt and bridle!
Item no. 7156
Color: Black/Clear
Size: Pony (16" or smaller)
         Full
 10% discount applied at checkout when 2 or more matchy products are purchased together. 
Related Items