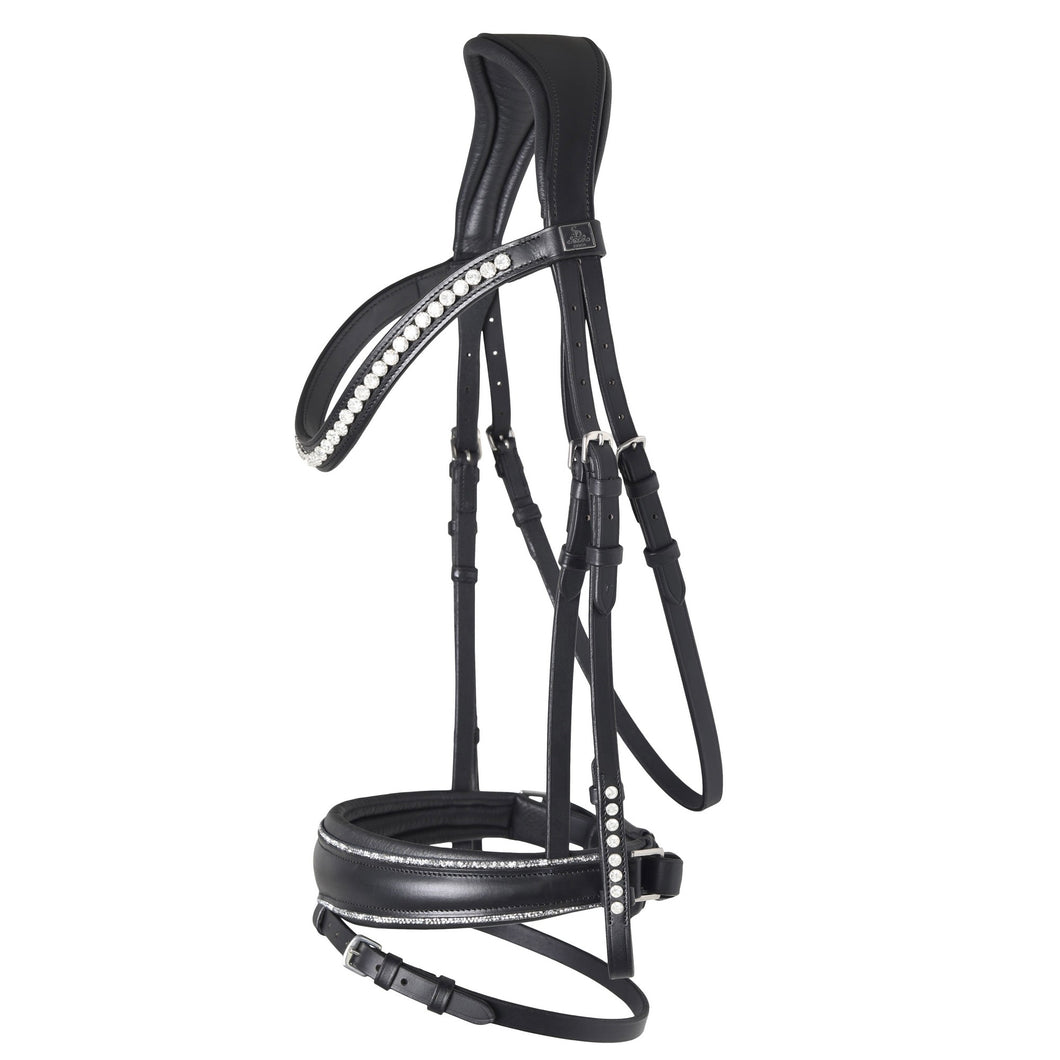 SD I´M FABOLOUS BRIDLE
Regular price $290.00 $256.00 Sale
The SD I´m Fabolous bridle is only for you who loves glitter and glamour! It has stunning Crystal Rocks on the noseband and the most amazing Crystal Rivets on the cheekpieces.
 The bridle is, like all our bridles, handmade in eco friendly leather of top quality. The bridle is design with your horses anatomic in mind. It is with our special designed Air Tunnel headpiece with a double layer of padding and an air tunnel just above the poll for optimal pressure relief. The headpiece also has a larger contact surface, which minimize the pressure on your horses' neck substantially.
The browband is so beautifully curved and with 8mm Crystals. The noseband is with the most amazing Crystal Rocks which sparkle likes a thousand tiny diamonds. It is wide in the middle and very narrow in the ends, so there is good space for the bit and to avoid the surrounding nerves. The padding is so soft!
No reins included.
Leather care:
We recommend that you give the bridle oil/balm before you use it the first time. This will protect and maintain the leather on your new SD bridle❤
 Material:
ECO-Friendly leather. This means that there has not been used any chemicals in the tanning process.
Size: Pony, Cob, Full
THIS IS A CLEARANCE ITEM. ALL SALES ARE FINAL NO RETURNS. 
ITEMS MAY BE SHOP WORN, MISSING PARTS OR JUST DISCONTINUED. 
Please feel free to email us for a more complete description.
Related Items