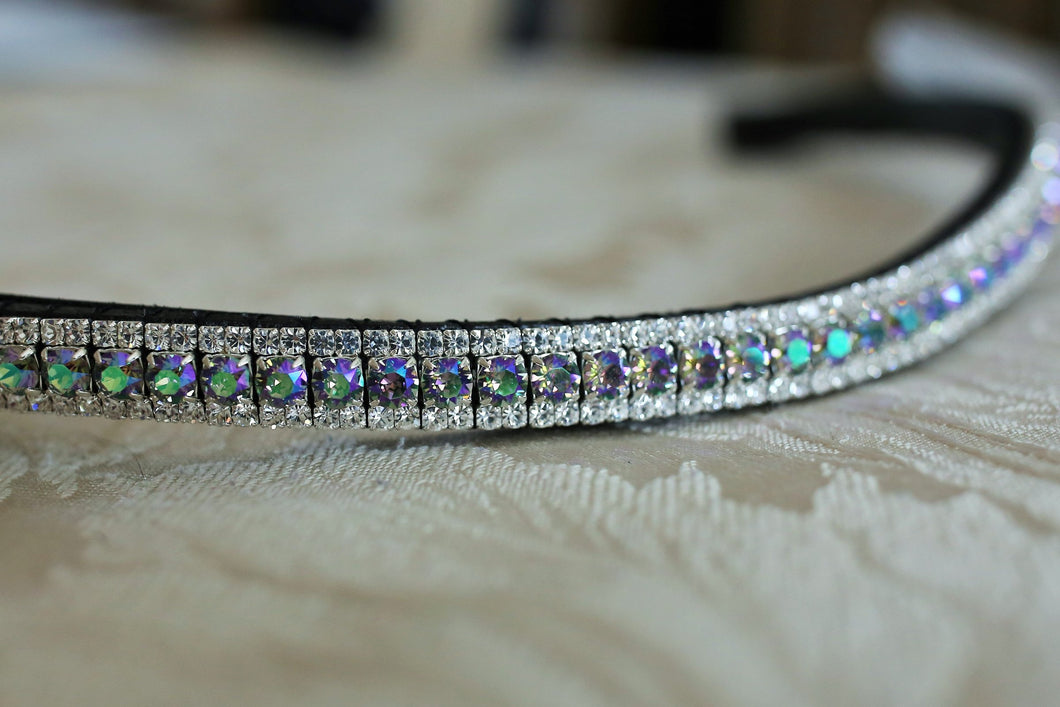 Swarovski Paradise Shine and Clear Browband
Regular price $166.00 Sale
Magnificant Swarovski curved crystal browband in colour changing crystal paradise shine, paired with clear. This is the ultimate colour changing crystal - changing from purple to turquoise. 
Handmade using Swarovski crystals: 6mm paradise shine and 3mm Preciosa clear in silver cup chain. This browband is available in a straight or v shape design (V $115.00) or havana leather by special request. 12mm in width.
Sedgwick English leather and Smooth english leather backing for easy clean. Loops are 1.5" to accommodate all bridles. 
On our Swarovski browbands, the crystals are hand placed in the Tiffany cup chain and handmade to order.
Certain sizes may be in stock. If your size isn't in stock, please email us.
Browband Sizes:
Pony: 14" Cob: 15" Full: 16" XFull: 17" We measure our browbands flat, straight across and include the loops.
We also sell browbands with loops for rolled bridles or bridles that need the split loops for the throat lash (2.5"). Please contact me if you would like to order any of the designs with these special loops.
Related Items