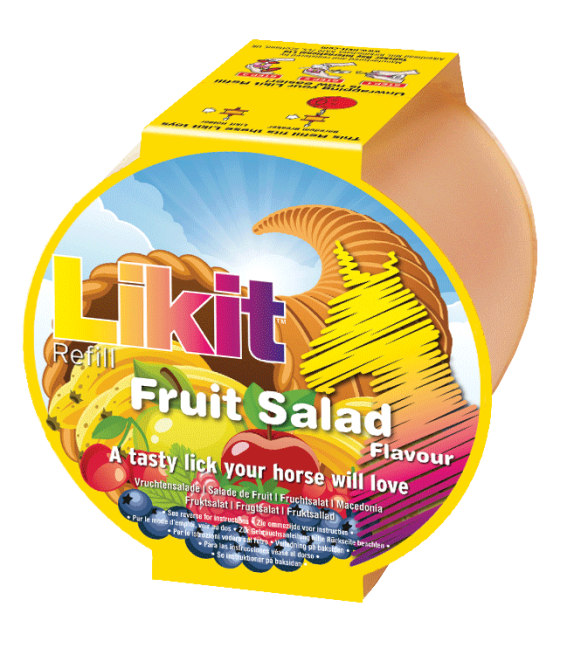 LIKIT 650 G
Regular price $13.00 Sale
Refill for Likit Holder or Boredom Breaker.

Check out the Likit website for more information about their products. Likit Website

Likit licks mainly consist of a natural, vitamin-enhanced glucose mixture and all plastics used are made from quality materials of European origin.
Production takes place under the strictest quality controls so that a continuing high quality is guaranteed.
Your four-legged partner will be entertained and kept busy in a fun way so that boredom and restlessness in the box or in the paddock can be avoided.
The use of Likit products is also recommended by renowned equine behaviourists of the universities of Cornell and Bristol.
Provide your horse with the entertainment it has deserved - even if you can't be there!
Content: 650 g
Flavor: Fruit Salad
Related Items