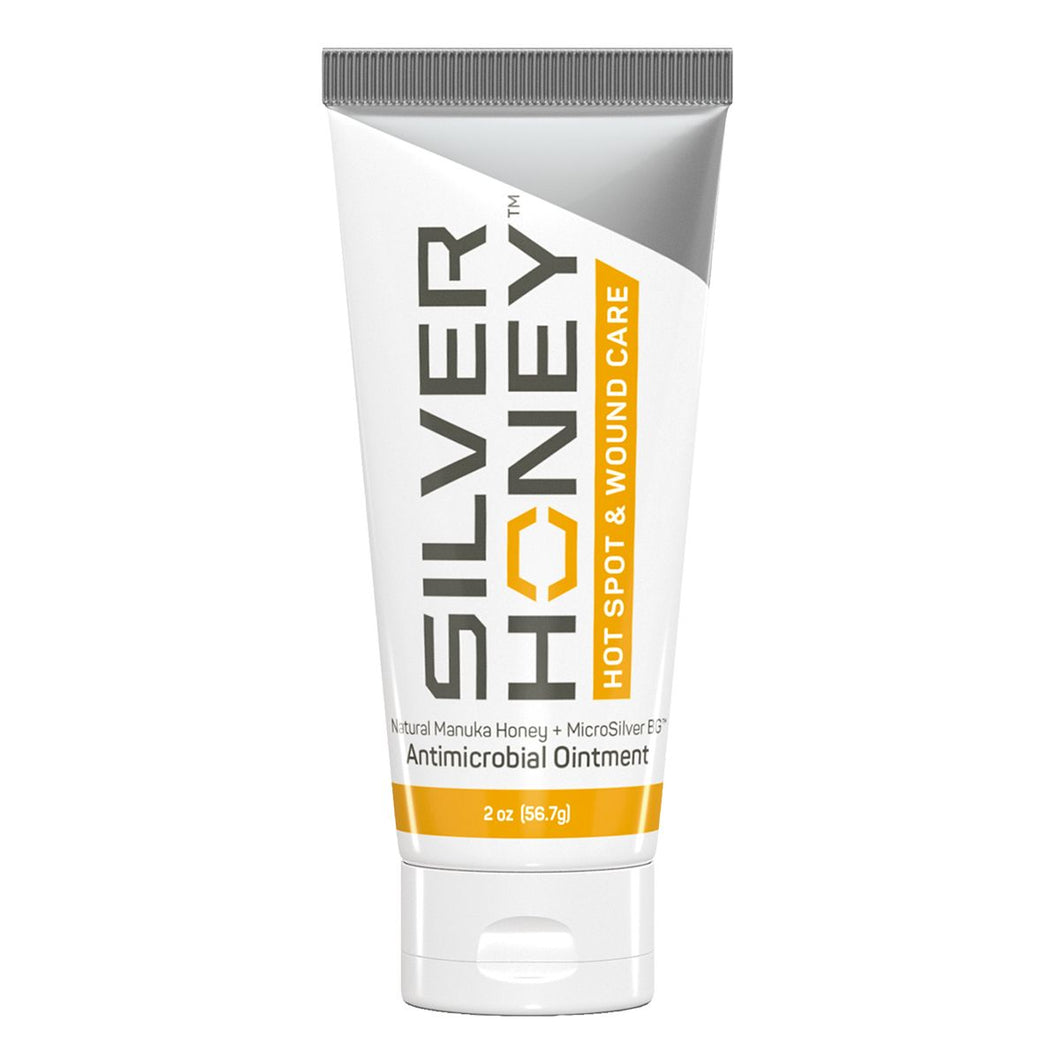 Absorbine Silver Honey Rapid Wound Repair
Regular price $23.00 Sale
Helps support healing without disrupting skin's natural microbiome. Combines natural power of Manuka Honey and MicroSilver™ BG to be tough on bacteria but gentle on skin. Effective on hot spots, cuts, abrasions, sores, rashes, fungus, scratches, burns and wounds. Great multi-species solution, providing natural wound care for chickens, horses, cats, dogs and other household pets like rabbits. Proven to stop 99.9% of bacteria immediately to start healing faster. Provides natural debridement of wounds to shed dead tissue and promote new tissue growth. Soothes skin, helping reduce the desire to bite and scratch. Ointment is ideal for treating wounds or skin tissue with long-term scabbing. Highly effective in softening older, persistent scabs to aid in removal while promoting the healing of the wound beneath. Spray gel is designed to stay in place and provide continuous coverage to the wound. Touch-free application is ideal for treating large areas of skin.

Directions: Gently cleanse and dry affected area. Apply product liberally, making sure to apply beyond wound edges. Apply daily until hot spot or wound is healed.
2 oz Tube
Ingredient(s):
allantoin, benzyl alcohol, calendula flower extract, cetearyl alcohol, denatonium benzoate, ethylhexylglycerin, glycerin(e), glyceryl stearate, honey (manuka), isopropyl palmitate, microsilver, neem (Azadirachta indica) oil, panthenol (vitamin B5), PEG-100 stearate, phenoxyethanol, purified water, shea butter, sodium hydroxide, stearic acid, tocopherol(s), xanthan gum, zinc gluconate
Use:
Wounds/abrasions, local treatment
Species:
Cats, Dogs, Horses
RoA:
Topical
Dose:
Gently cleanse and dry wound. Apply liberally, making sure to apply beyond wound edges. Apply q24h until wound is healed.
Related Items