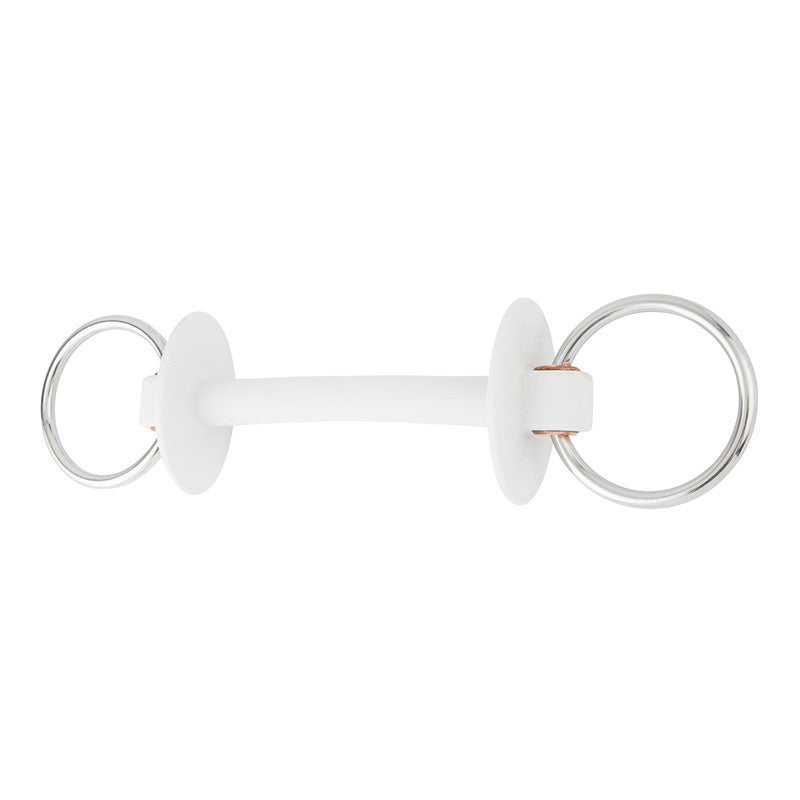 Beris Loose Ring bit Prime, extra soft
Regular price $140.00 Sale
Beris Prime sets new standards in communication between horse and rider.
Due to the anatomical shape of the extreme soft mouthpiece, the pressure is equally spread between tongue and bars. The integrated oval bit guards, with their carefully shaped passages to the centerpiece, prevent pinching of the horse's lips and grant lateral support.

The Premium Mouthpiece Beris Prime is made of a food safe plastic compound with a surface refinement unequaled so far in the range of plastic bits. The chosen plastic compound is made of a super soft material, increasing chewing activity and salivation. Therefore, the
"eraser like effect" will not occur with the Beris Prime. Even if the horse doesn't salivate that much, this bit slides easily in the mouth because of its refined surface.

Because of the oval bit guards, there is no
direct contact between the cheeks and the
horse's mouth; this is ideal for horses with allergic reactions to metals!

To be on the safe side, Beris added an inlay of steel inside the super soft material of the Prime. The stainless steel cheeks are made with the most significant artisan
knowledge, then fitted precisely to their
sockets.
Sizes: 120
Strength: extra soft
NOT USEF LEGAL AT THIS TIME DUE TO BIT GUARDS.
This bit is not included in the bit rental program. 
Bits that are not included in the bit rental program are unable to be returned due to health concerns. 
Related Items