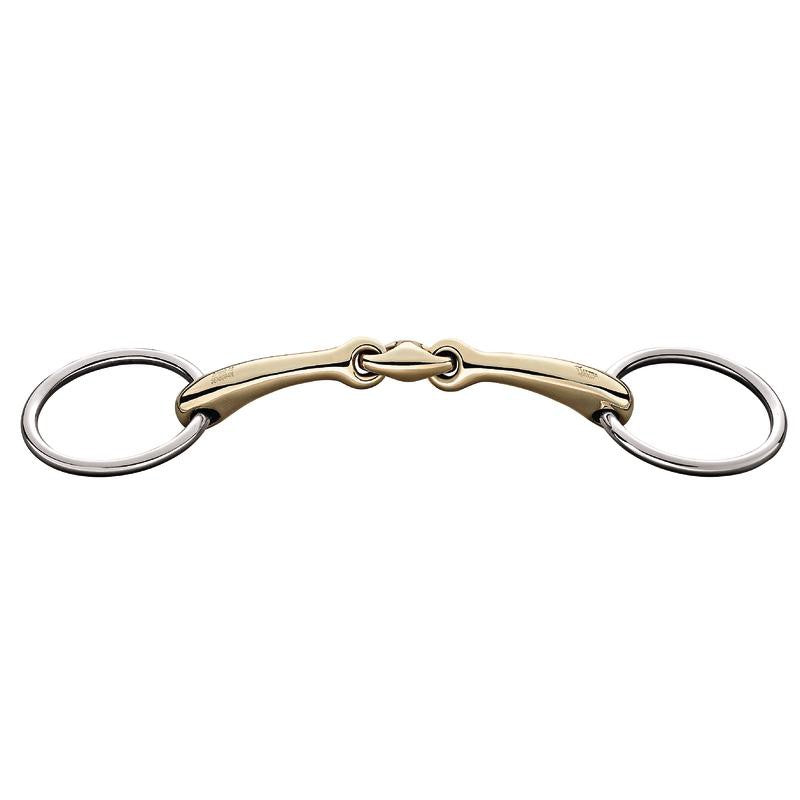 Herm Sprenger Dynamic RS Snaffle
Regular price $0.00 $180.00 Sale
Dynamic RS bits are characterized by an ergonomically shaped mouthpiece. They lie perfectly in the horse's mouth resulting in soft and even pressure on the entire tongue area, encouraging the horse to chew. Dynamic RS bits stimulate the horse to accept the bit more easily.

In addition the ergonomically formed mouthpiece allows a rapid and balanced effect on the tongue. This bit supports the contact to the corners of the mouth in a very effective way, keeping the horse on the bit. At the same time the gentle joint in the middle which is angled forward by 45° makes it a very friendly bit.

Due to the curved joints the bit remains in the correct and central position on the tongue. The fine lozenge can direct gentle pressure pivotally onto the tongue. The bit encourages the confidence of the horse in the rider's hand and increases safety.
Sensogan with stainless steel rings / cheeks
14mm Mouthpiece  55mm Rings
Size:  105mm/4 1/8
         110mm/4.25in.
         115mm/4.5in.
          125mm/5in.
Item No. 40214
 Bits are unable to be returned unless they have been purchased with the Bit Rental Program option. (See Bit Rental Program for terms and conditions).
Related Items