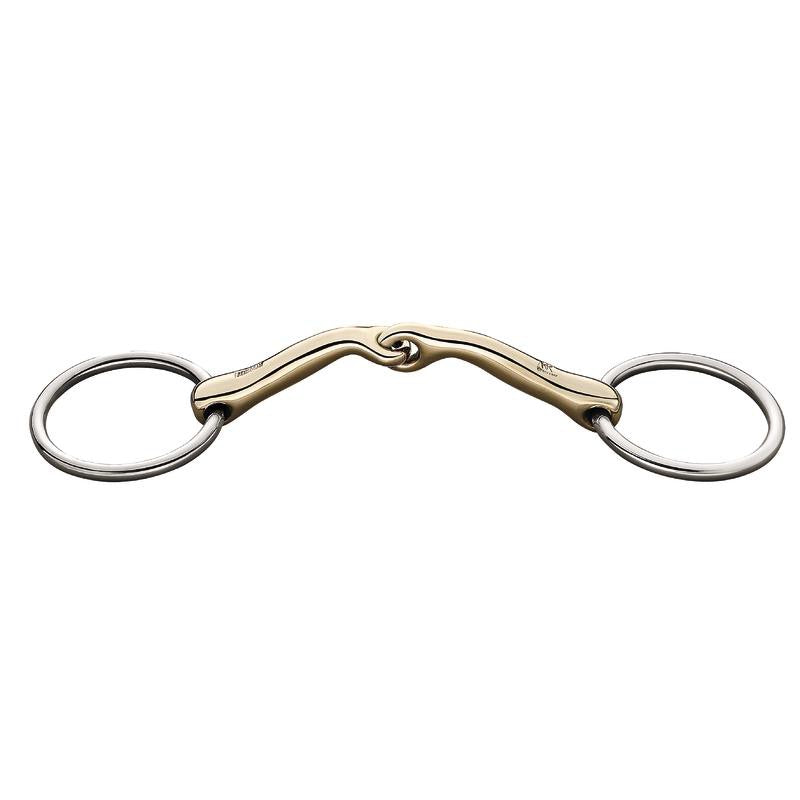 Herm Sprenger KK Balkenhol Snaffle
Regular price $140.00 Sale
A single jointed bit with a unique mouthpiece that eliminates the nut cracker action of conventional single jointed bits. The bit lies perfectly on the tongue ensuring effective rein aids. The curved arms of the mouthpiece avoid uncomfortable pressure on the sensitive borders of the tongue. 
More than 25 years of experience with this bit have shown that it is really helpful for horses that are unsteady in the contact to the bit and are unresponsive to the signals of double jointed bits.
Mouthpiece Thickness. 14mm
Ring Diameter. 55mm
Item No. 40222 78
Size: 120mm (4 ¾")
 Bits are unable to be returned unless they have been purchased with the Bit Rental Program option. (See Bit Rental Program for terms and conditions).
Related Items