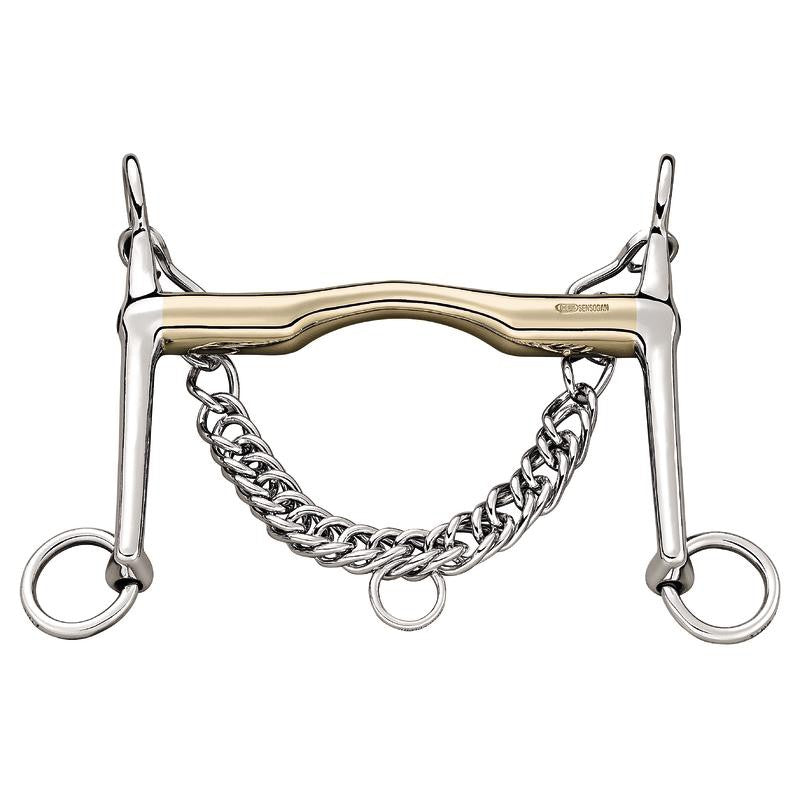 Herm Sprenger Weymouth FC Sensogan
Regular price $321.90 $300.00 Sale
The FC Special Weymouth is characterized by an especially low and wide port that offers broad space for the tongue without arching upwards. Therefore, prevents uncomfortable pressure on the sensitive palate.
A good choice for horses with a flat palatal arch.
With 18mm Sensogan Mouthpiece, 7cm cheekpieces.
Size: 125mm/5in.
Item no. 42261 125
Bits are unable to be returned unless they have been purchased with the Bit Rental Program option. (See Bit Rental Program for terms and conditions).
Related Items