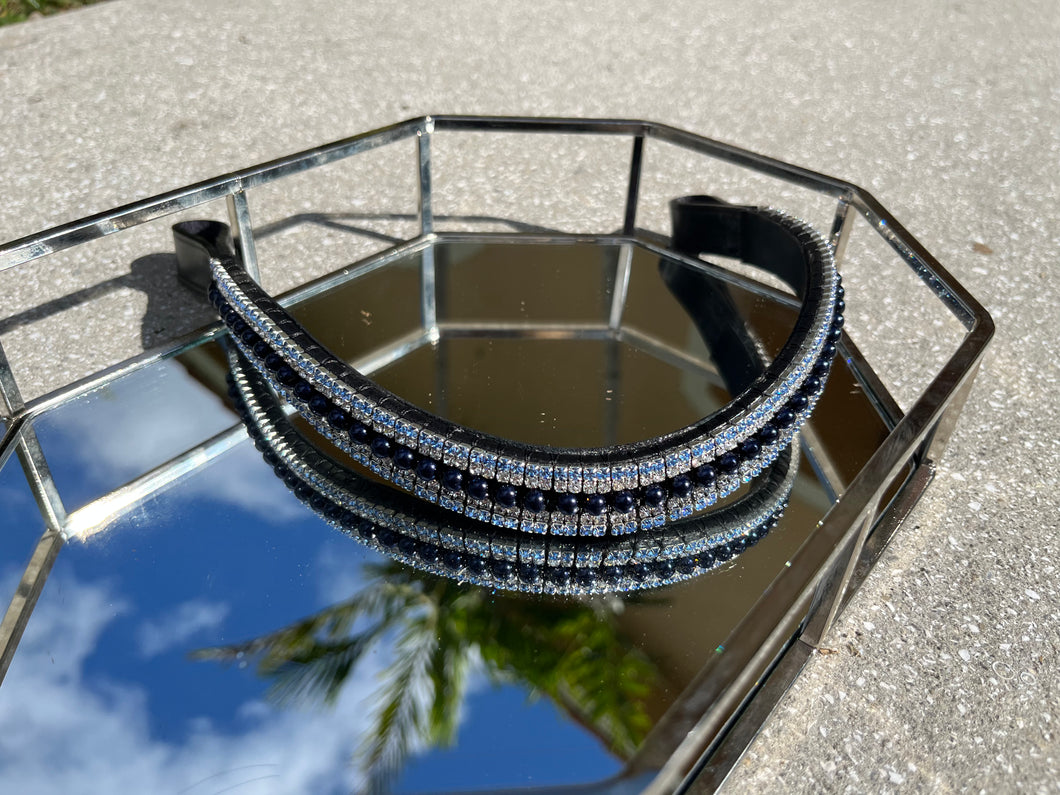 Navy Pearl, Clear, Light Sapphire Crystal Megabling Browband
Regular price $115.00 Sale
Handmade using Preciosa pearls in a deep rich navy color and clear and light sapphire crystals. This browband is 18mm in width and is a curve design.

Sedgwick English leather and Smooth english leather backing for easy clean. Loops are 1.5" to accommodate all bridles.

All browbands are handmade. 
Size: Full (16")
If you would like this design in a different size, please email us. 
Related Items