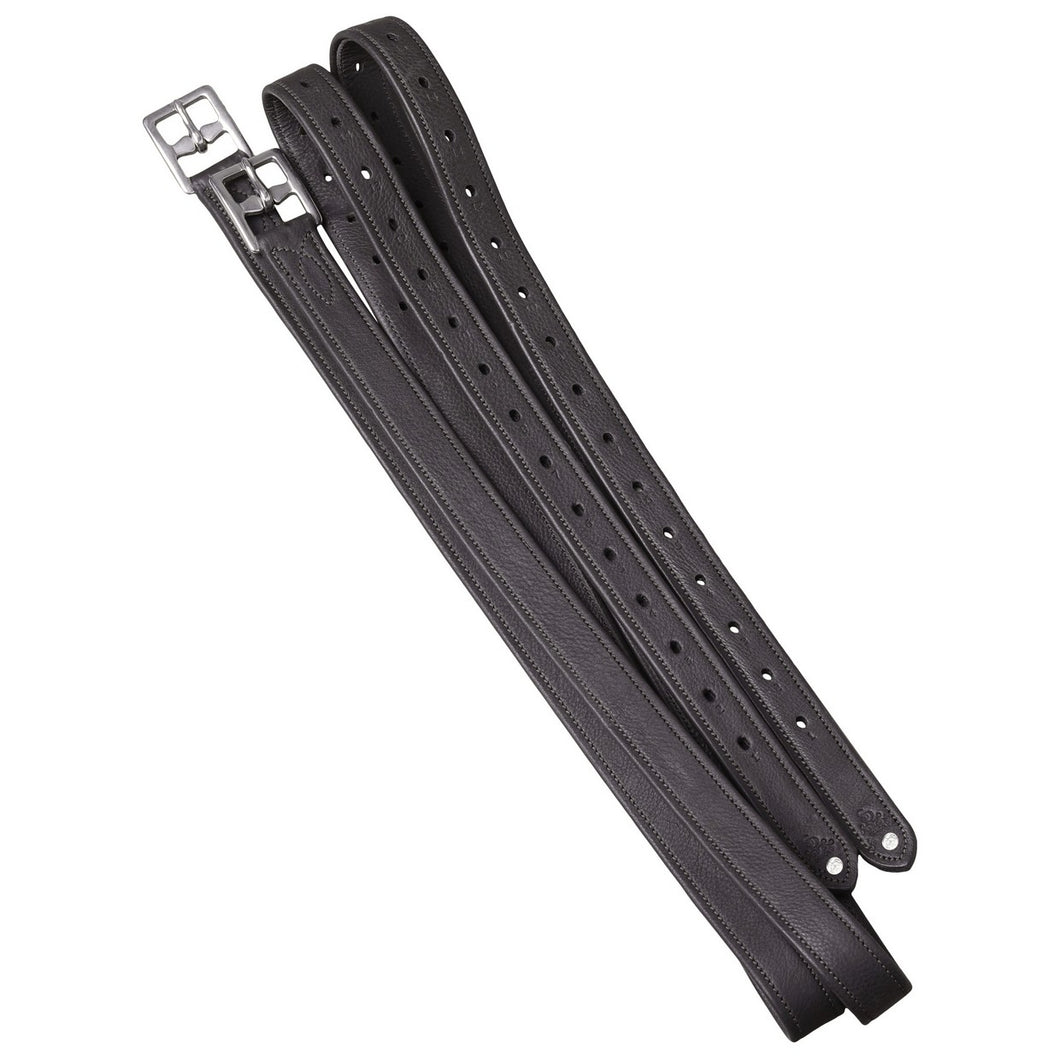 SD Super Soft Stirrup Leathers with 1 Crystal
Regular price $60.00 Sale
Our Super Soft stirrup straps are pure luxury! The stirrup straps are carefully handcrafted and attention is paid down to the smallest details during the making of them. They are made from the highest quality vegan leather and are SO incredibly soft. These are really luxurious stirrup straps.

The core of the stirrup straps is made of nylon which ensures that they retain their shape and length over time. Nylon is known for its strength and durability, which means these stirrups are able to withstand the constant stress and movement associated with riding. You can be sure that your SD Super Soft stirrup straps will remain reliable and in perfect condition, even after intensive use.

These stirrup straps have a single Crystal Rivet at the end, which gives a little elegant touch of glitter to the stirrup straps. If you're looking for stirrup straps that combine comfort, style, durability AND glitter, our Super Soft stirrup straps are the perfect choice.
Related Items